Monday, May 18, 2009
The Dotz girls are creating some magic!!
MERMAID MAGIC that is!!
Be sure to swim on over and check out the magical listings
here
!
Posted by

Miss Dotz
at 10:57 PM
No comments:

Tuesday, May 5, 2009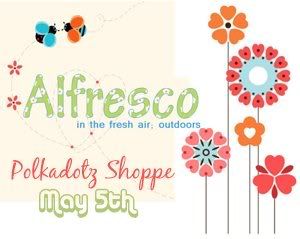 Our Alfresco launch started today!! Be sure to visit us often as more designs are listed throughout the week! (Just click on the above graphic!)
We'd love to hear from you! Leave us a message!


Posted by

Miss Dotz
at 4:38 PM
No comments:

Blog Archive